Are you looking for a bookkeeping job in Kelowna?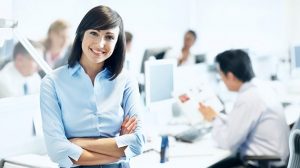 Are you a bookkeeper with experience with QuickBooks online or Xero? If so we want to talk to you!

Perhaps you haven't quite embraced online bookkeeping, but you are intrigued and ready for a challenge.


We are a progressive employer based out of the beautiful Okanagan.


All of our positions are Hybrid at home / in office positions based out of Kelowna BC. Typically these start in the office for training and orientation and we also get together for team meetings and celebrations. Ongoing our team members work a mix of hours during core business hours and at times convenient to them.

We really believe in work/life balance and our positions also have flexible hours so you can pick your child up from school or take elderly family members in for their appointments or even take a quick afternoon break to just get outside.


The salary for our bookkeeping positions range from $20 – $25 per hour based on your experience and we have benefits starting after 3 months. We also provide a T2200 so you can deduct some of your home office costs.

If you are interested in a position with us, please send your resume and cover letter (PDF format only) to: careers@accountingMD.ca.

Please title your email 'Bookkeeping Job from the AccountingMD Website'.
In your cover letter please answer the following questions:


In what city are you located?

Are you a Canadian permanent resident or Canadian citizen with a valid SIN?
Do you have experience in a bookkeeping or accounting firm?
What was the last book you read or movie you watched that moved you?
Please list and discuss your experience with cloud accounting apps. (Hubdoc, Dext, Wagepoint etc)
Do you have a separate and private office with good internet?
How many hours do you want to work a week and what would be your ideal schedule?
What is your favourite food?


Attention to detail is essential for our team and following the details in this posting will be the first indicator that you are a good fit for us.

Everyone who applies and follows the instructions indicated in this posting will get a response.


Thank you!

Michelle Duford, CPA
Are you looking for a bookkeeping job in Kelowna?