Tech Savvy Cloud Accounting Expert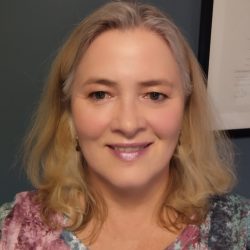 Hi, my name is Michelle Duford and I'm a CPA but with a twist. I also have a background in technology. At one point in my career I wrote software.
My focus is on providing a friendly and knowledgeable face to the often complex world of software and technology. With both a Computer Science degree and a CPA designation I am in a unique position of having strong technical AND accounting knowledge. I am also a Certified QuickBooks Advisor and a Certified QuickBooks Online Advisor. My background includes extensive work in technology as a software consultant and trainer, public accounting (accounting, bookkeeping and tax), and online accounting systems. If you want to go online, I can help!

Maybe you have a unique accounting and technology problem and you don't know where to go for help? Connect with me I might be able to help!
I am known for my friendly attitude and my goal is to offer excellent service through personalized relationships, ensuring that you understand the issues at stake. If I don't know, I will find someone who does! I have an extensive referral network and I can connect you to the right people!